Witches' Broom is a malformation that typically affects the natural structure of trees, causing them to become misshapen, like the human condition scoliosis. Both conditions deviate from the 'norm'.
The scoliotic spine, a biomechanical deformity, grows into an S-like shape. These works arose from personal reflections of my own experience of spinal fusion surgery and an exploration of archival material on the anatomy of the spine.
Photography, historical texts, artefacts relating to past treatments, and a three-dimensional piece (a model of my back subtracted from a block of wood using a 3D twin camera scanner and a CNC router) are combined.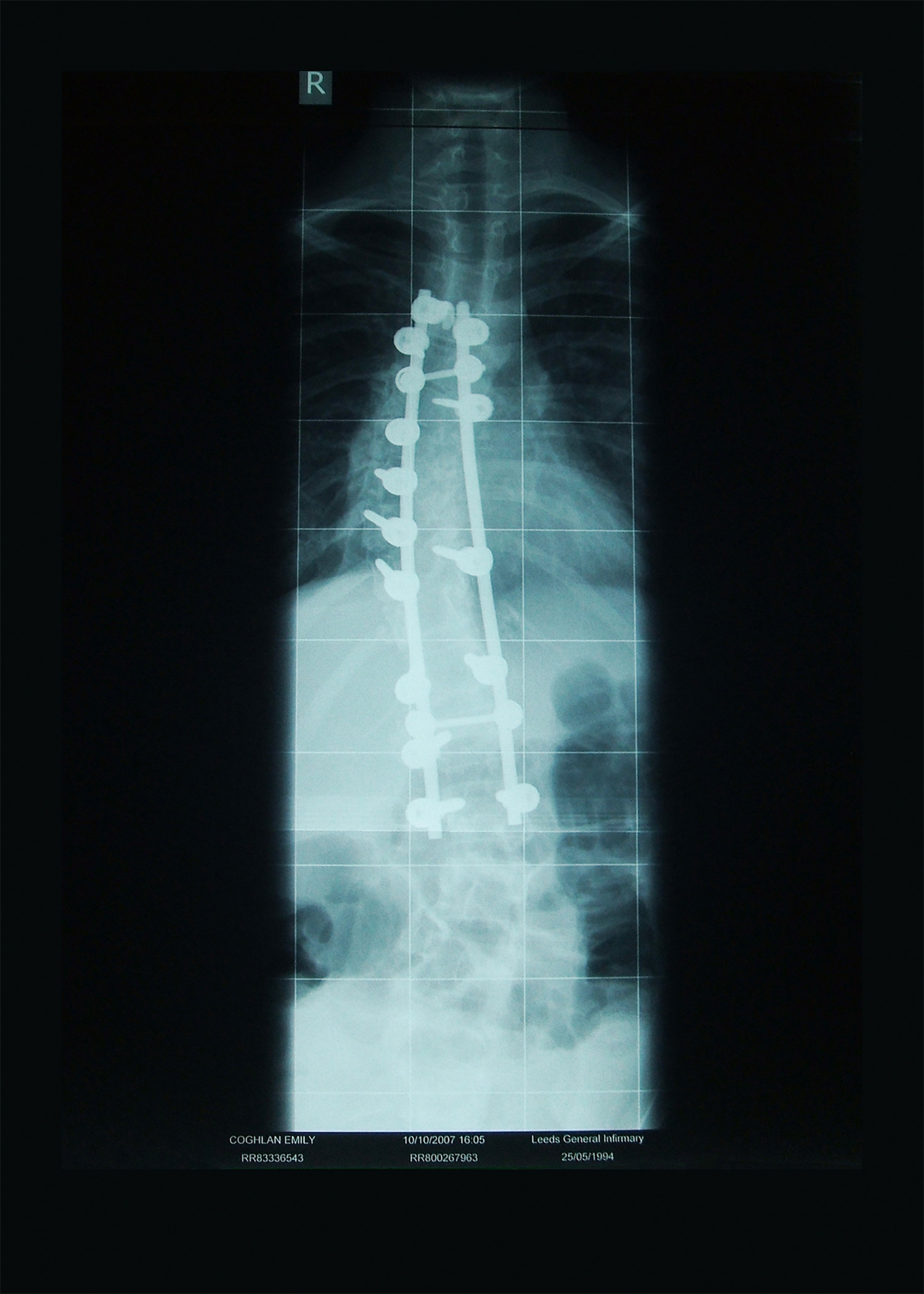 Mechanical corrective apparatus is still an integral part of treating scoliosis. By utilising a digital sculpting process and a photographic re-interpretation of a scoliotic tree, I have considered how we came to the contemporary medical understanding of the condition.
Witches' Broom is an offering to all who have experienced scoliosis. It also questions what is "normal".
"We are shaped the way we are, not all straight to your purpose, but to ours." (Susan Griffin)
Artefacts found on the Wellcome Collection's online and physical libraries.
Scoliosis Association UK (SAUK) is a useful charity offering support for people and families affected by scoliosis:
Exhibited as part of the MA Photojournalism and Documentary Photography final show 'Everything Was Forever' in November 2019.